Formats
Discover our bottles new design:
more useful, modern and with all usual quality.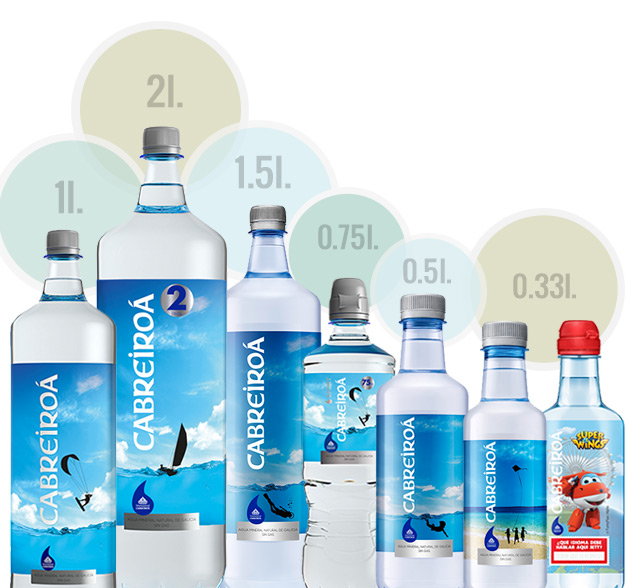 PET bottles
Transparent and elegant as
glass but lighter and more
useful: usual quality
for each day of your life.
In 1,5l 1 l, 500 ml
and 330 ml sizes.
Design, own style and quality
Botellas de PET Sport
Indicado para la actividad física y la hidratación
en movimiento.
Su particular ergonomía que facilita el agarre,

unido al tapón especial sport-cap lo

hacen perfecto para la práctica deportiva.
En tamaño de 0.75 l.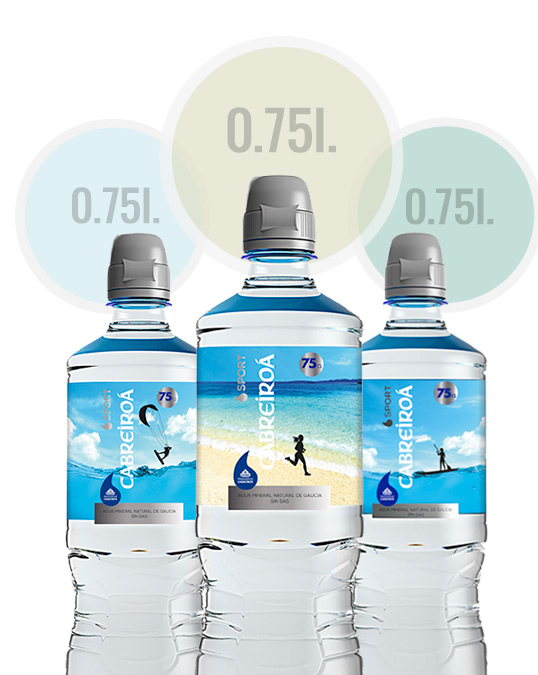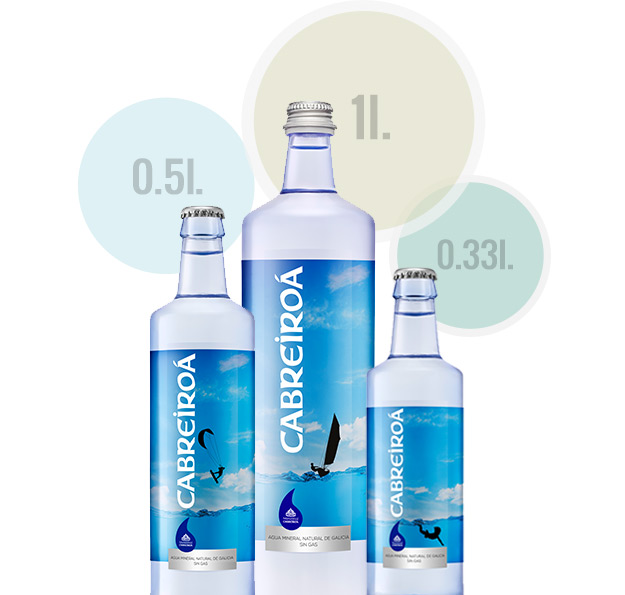 Glass bottles
The new bottle you will find
in the food and beverage sector:
minimalist design, own style
and quality in each drop.
Enjoy it in sizes of 1l,
500 ml and 330 ml.